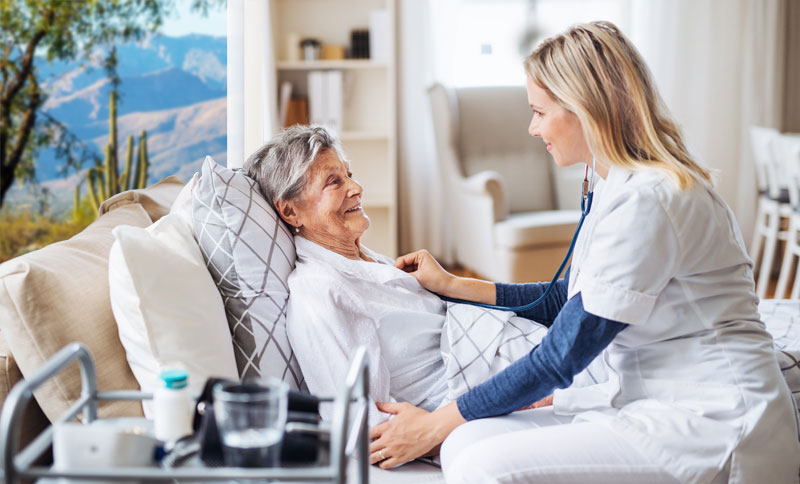 Home health care is the process of caring for our patients in the comfort of their own home when outside medical facilities are not needed. Using skilled Nurses, Medical Social Services, Home Health Aides coupled with Physical Therapy, Occupational Therapy and Speech Therapy allow for the care for our patients within the comfort of their home.
Skilled Nursing
Skilled Nursing is provided by a Registered Nurse (RN) or a Licensed Practical Nurse (LPN) under the supervision of an RN. The nurse works in conjunction with the patient's physician, carrying out orders and ordering supplies needed.
Medical Social Services
Medical Social Services provides long term planning, financial resources, counseling and emotional support.
Home Health Aide
Assist with personal care, including bathing, dressing and other personal care activities.

Therapies
Physical • Occupational • Speech
Physical Therapist
Assist patients in regaining strength, balance and coordination to move and or walk safely, through functional exercises within the patients home environment.
Occupational Therapist
Assist patients in improving their ability to care for their personal needs such as dressing, bathing, grooming and other activities through strengthening the upper body.
Speech – Language Pathologist
Assist patients in regaining their ability to communicate and swallow. Speech Pathologists work using activities within the home environment.
---
More information and resources are available at the The Pima Council on Aging.