During hospice care, the end-of-life process can have a profound impact on the lives of all those involved.  Social workers bring particular skills to the caregiving team, including working with families from varying cultures and socio-economic status. Their training helps them relate to people within a social and cultural context. The social worker can also identify resources, beyond the health care system, which may help the family cope with situations involving life-limiting illness, dying, grief and bereavement.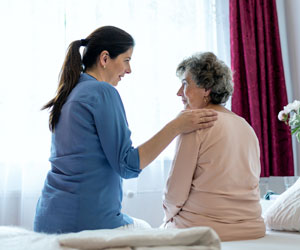 As part of the hospice care team, the social worker can help fill in gaps in the system by providing guidance to patients and families in the following ways:
Coordinate the care of patients by communicating with all parties involved, including physicians, CNA, nurses, clergy, and the patient's family
Ensure that the treatment plan is understood and the patient's needs and wishes are conveyed
Manage stress; mental, emotional, financial and family
Overcome crisis situations
Navigate the difficult process of end-of-life planning
Provide counseling and psychotherapy
Identify local resources for additional support and guidance
Discuss Medicare rules and resources
One of the roles of a hospice social worker is to advocate for the patient's wishes. Many people are not educated about end-of-life issues, including decisions about CPR (resuscitation) and DNR (Do Not Resuscitate) orders. For example, patients may be unaware of their rights to decline treatment that may prolong a painful dying process. With compassion and sensitivity, the hospice social worker can provide information about patients' rights and options.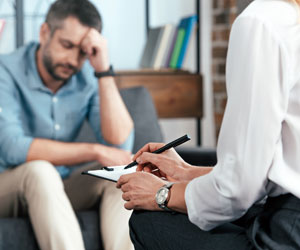 Social workers are trained to help stabilize a difficult situation with an an open-minded approach that includes:
Advocacy
Calmness
Overcome crisis situations
Empathy
Experience
For in-home care, a social worker will go to the patient's home to help the patient and family set up a system for effective home care while helping to organize the outside medical, psychological, and social care they need. For example, they may help the patient and family complete insurance or Medicare paperwork to receive additional medical care or equipment, and establish communication between the patient and service providers.
In a hospice care setting, the mission of the social worker is to help patients and their families to navigate this incredibly difficult set of circumstances with dignity and a helping hand. Grief support services are offered to families of patients who have died under hospice care.