Volunteering to be a hospice care worker is one of the most compassionate ways to help others, but many people aren't sure exactly what is involved in providing hospice care. There may be misconceptions about the responsibilities and tasks of the volunteer in a hospice setting. But volunteers are an essential part of every hospice care team.

Roles of a Hospice Volunteer
While each hospice team includes medical experts such as doctors, nurses, and social workers, the inclusion of a volunteer is equally indispensable. You assume the role of a valued team member who may engage in a diverse range of duties for the patient's benefit. Your primary focus is to enhance the patients' comfort and overall quality of life. These responsibilities encompass a broad spectrum of activities, including: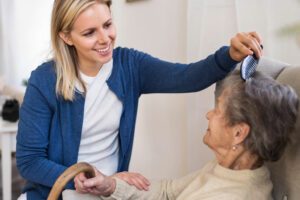 Providing companionship and human interaction
Engaging in activities like reading or watching TV alongside the patient
Being a confidant and a source of emotional support
Encouraging the sharing of cherished memories
Helping the patient fulfill their final wish list
Ensuring the patient's well-being and comfort
Offering relief to family members through respite care
Assisting in making end-of-life arrangements
Helping with practical tasks like shopping, bill payment, and handling mail
Performing household chores, such as laundry and cleaning
Assisting with pet care, like walking dogs or tending to cats
Helping office personnel as an administrative assistant
It's important to note that every hospice patient's situation is unique, leading to a varying experience with each patient. Nonetheless, a common thread runs through all interactions – the indispensable requirement for human companionship, empathy, and dignity as life approaches its conclusion. As a hospice care volunteer, you can help supply the patient with the various types of support that they need.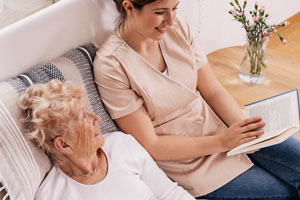 Whether it involves simply holding someone's hand while watching TV, organizing yarn for an enthusiastic knitter, or reading aloud for an individual with impaired vision, you'll establish a profound connection with each individual, crucial for their sense of dignity and human connection during their final days. Additionally, you'll provide much-needed respite for family caregivers who often assume the primary role in hospice care. You might be called upon to offer emotional support to families during bereavement or keep vigil during critical moments.
Hospice volunteers frequently attest that their work is demanding and occasionally stressful, yet they also find it life-affirming and gratifying. This experience allows them to shift their focus towards others' needs, offering a selfless and meaningful contribution. The relationships forged with those in their care are deep and insightful, creating a profound impact. While they grieve the loss of those they've cared for, they honor their memories and are confident in the positive impact they made during the patient's final days.
The Importance of Hospice Volunteers
As previously mentioned, volunteers are an essential presence on every hospice care team. In fact, Medicare mandates that a minimum of 5% of care be provided by volunteers. This practice not only controls costs but also offers respite to family members while providing patients with an outlet for candid conversation and companionship that transcends the medical or professional realm. Often, volunteers are the sole individuals who provide friendship and camaraderie. These roles can significantly impact a patient's mental and spiritual well-being during their last weeks or months.
The Emotional Experience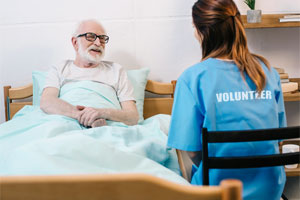 The narratives of hospice volunteers are stories of triumph, not tragedy. As a valued team member, you're warmly welcomed by families and individuals alike. While your emotional journey might encompass a spectrum of feelings, volunteers often affirm their deep affection for their role, as they learn about patients' lives and gain life lessons. Patients sometimes want to discuss their experiences and life stories, spirituality, the meaning of life, families, relationships, and shared interests – and volunteers need only listen and respond without judgment. Even amidst the hospice environment, moments of joy and humor are found as relationships are formed with the families in your care. Offering respite to caregivers and comforting the patient is integral to preparing for the inevitable. By contributing dignity and beauty to the final days of those nearing the end of life, you're bestowing a truly remarkable gift.
How to Become a Hospice Care Volunteer
Numerous organizations throughout the country provide training and volunteering opportunities in the area of hospice care. Two prominent national entities, the National Hospice and Palliative Care Organization and the Hospice Foundation of America, offer abundant resources and information to guide your journey.
Arista Healthcare is also looking for companionship volunteers for our patients. For more information, contact us.